Freshly Baked at Your Event
As well as coffees, frappes and affogatos, our team can service up delicious freshly baked cookies from our mobile cookie bars. You can get a selection of sweet treats delivered right to your office, event, product launch, TV set and more!
Freshly Baked Cookies!
The irresistible smell of freshly baked cookies will fill the air as soon as our team starts preparing your sweet treats… We bring our own wheelable oven that fits underneath our bars or behind our bikes. This runs on a domestic 13amp power supply so you won't need any specialist electrical equipment.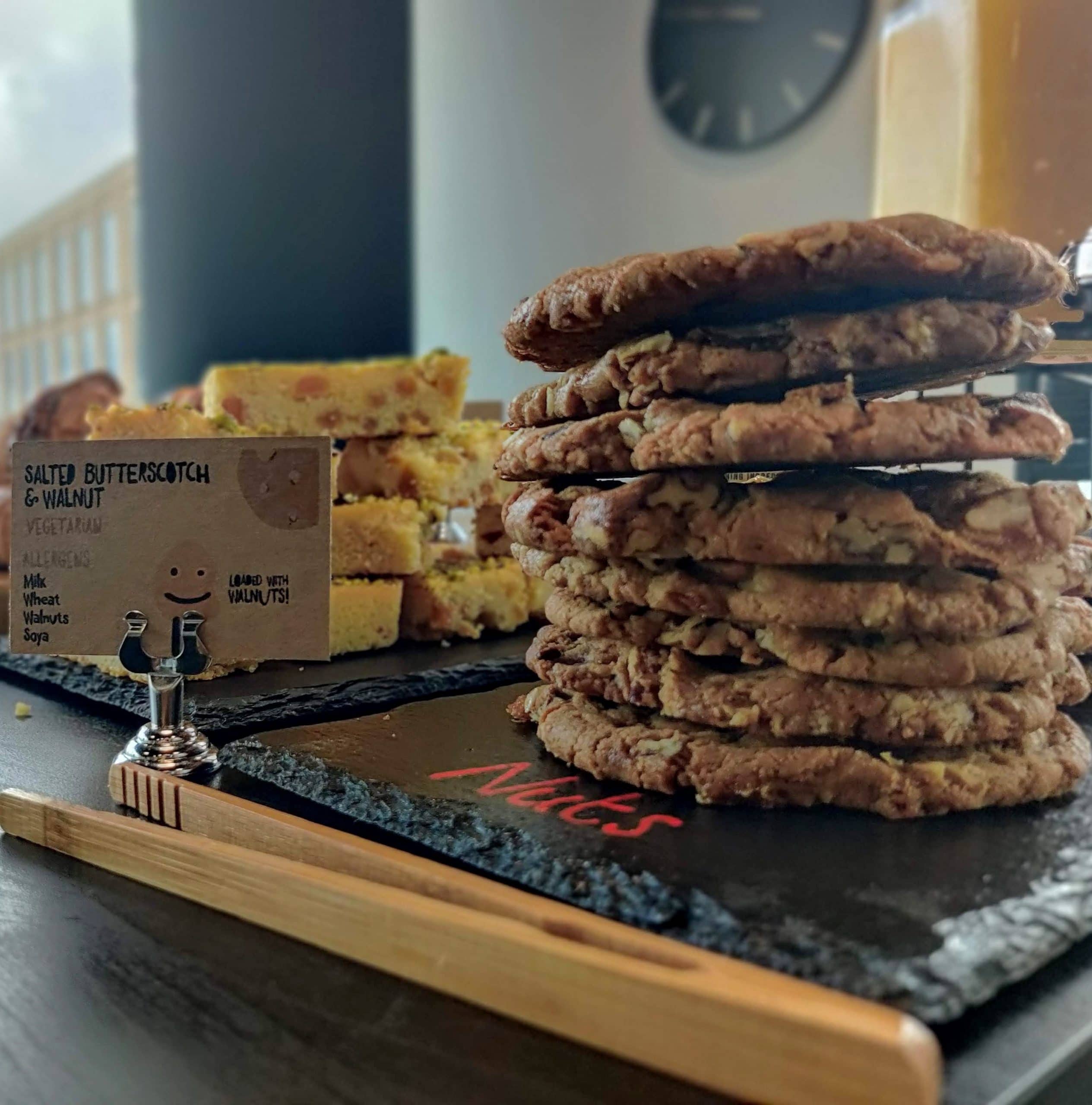 Hire A Mobile Cookie Bar for Your Event!
Sweet treats and hot, freshly-brewed coffees go hand-in-hand, that's why we provide a selection of cookies and brownies with our coffee bars, coffee bikes and coffee vans. No matter whether you require a mobile cookie bar for your office, or you want to 'wow' guests at a product launch, we've got you covered.
We provide a coffee and cookie delivery service for businesses and private events around the UK, so we've got the skills and expertise to take on any challenge.
Artisan Cookie Delivery Throughout the UK
We can deliver cookies directly to your workplace with ease, and we've got a whole host of delicious flavours to choose from. 
Unlike other cookie delivery services, our sweet treats come with a team of experienced staff to help serve up your cookies, brownies and snacks with a smile. Our team is also well-equipped to serve up hot coffees, affogatos, smoothies, frappes and more from our mobile coffee vans. 
No matter whether you require a simple cookie delivery, or you want the full Rolling Bean catering experience, we've got you covered.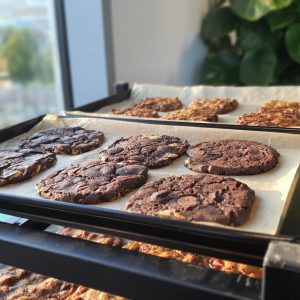 Mobile Cookie Stations of All Sizes
Our mobile cookie stations, vans and bikes can slot seamlessly into any backdrop. We have several size options to choose from, and our team has served up coffees and cookies in some of the most remote locations in the UK. This means that we're well-equipped to take on any challenge. 
Premium Quality Cookies, Brownies & Snacks
Just like our coffees, our cookies and brownies are freshly made with high-quality ingredients. When your cookie delivery arrives at your event or workplace, your guests simply won't be able to resist trying out one of our many cookie varieties. Some of the flavours you can choose from includes:
Triple chocolate 

Oat and raisin (VE)

Berry white

Salted butterscotch and walnut
If you need to accommodate for specific dietary requirements, our team is more than happy to help.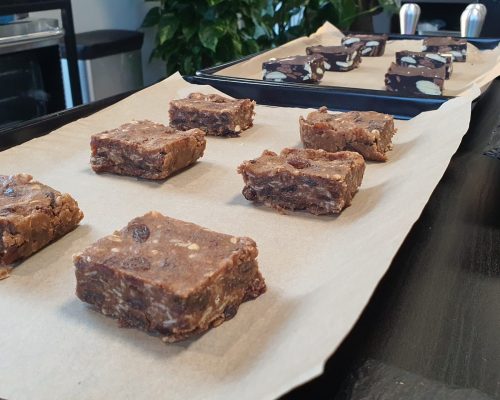 Branded Cookie & Coffee Stations
If you want your coffee station or mobile cookie bar to stand out, we can fully brand napkins and grease proof bags with client logos. We can also brand the bars, bikes and aprons.

This will give your catering a professional edge, and it means that your event guests, employees and customers can promote your business whilst out and about! Visit our branding page for more information.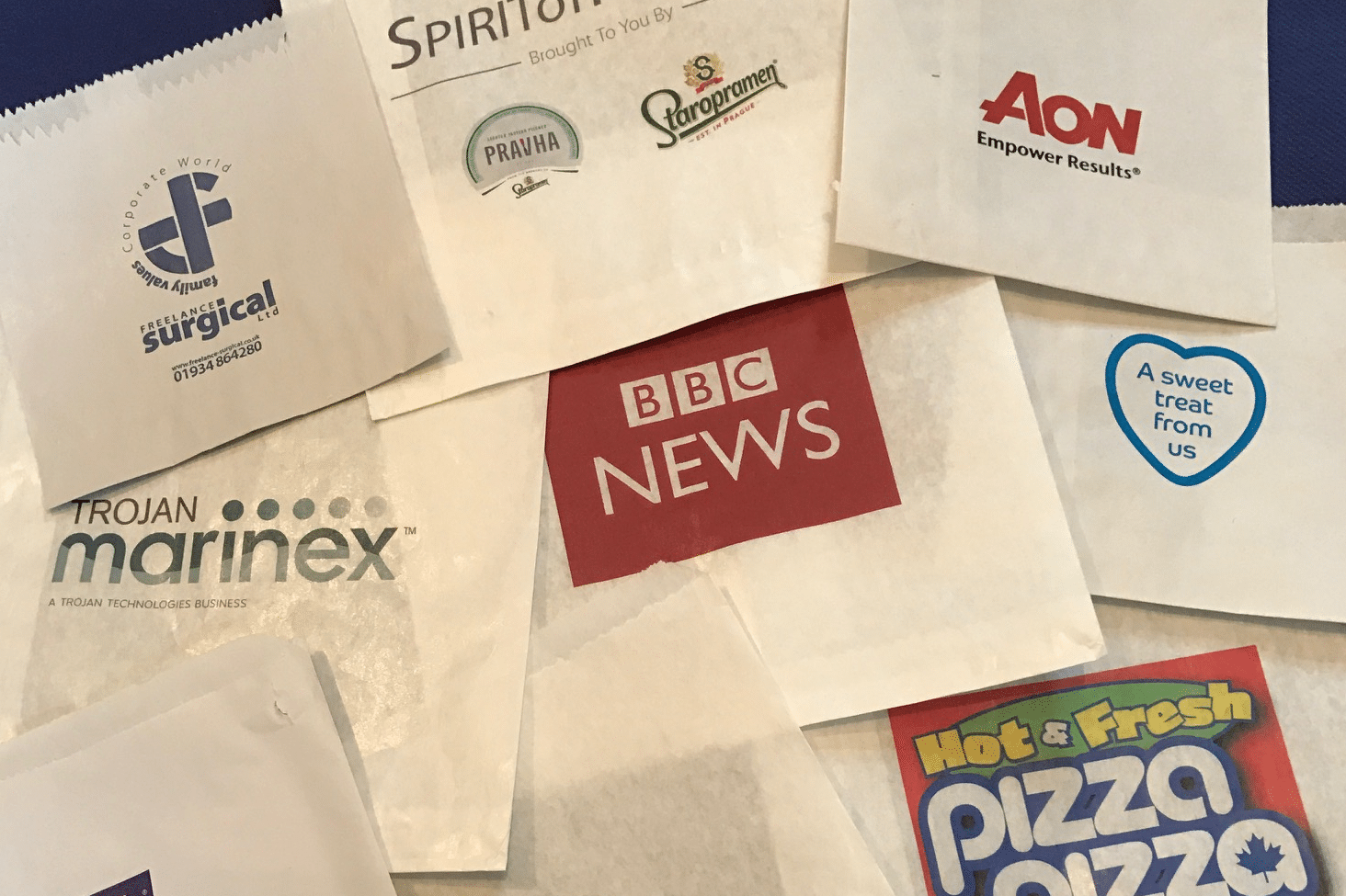 Hire a Mobile Cookie Bar for Your Next Event
Serve your customers some class and character
Get in touch to discuss hiring a mobile cookie station at your event…
A Few Places We've Served Coffee
We have taken our mobile coffee vans, bars and bikes up and down the UK to serve freshly ground coffee at events like product launches, film sets and exhibitions.
Get in touch today to find out how we can help you stand out from the crowd, no matter the occasion.