Need delicious coffee for your next event, look no further than our charming fleet of Piaggio Apes (Ap-hays). These petite but durable mobile coffee vans are the backbone of Asia, with millions of these vans transporting people and goods across the continent everyday. 
Our Piaggio Ape coffee vans have been specially outfitted with industry-standard coffee machines and have served up coffee in the thousands across  film sets, conventions and product launches.
We've worked with some of the worlds biggest companies, including Mcdonalds, Ferrari and Facebook and have developed a reputation for professionalism, promotional value and most importantly, delicious coffee. If you need mobile coffee van hire at your next event, get in touch today.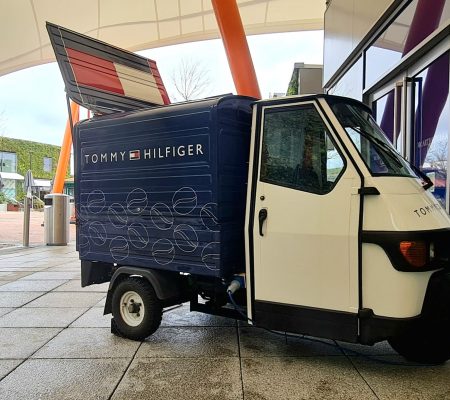 Our mobile Piaggio Apes (Ap-hays) are small and compact but full of beans, helping you give your guests a kick no matter where it fits.
We've taken our vans to exhibition booths, conferences and even birthday parties, bringing fresh roasted coffee to happy customers across the UK and Europe.
For any special event, a coffee van makes a stand-out statement. Book one of our vans for your next event today.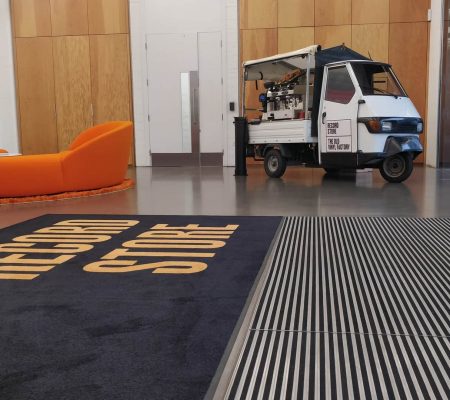 Coffee

Hot Chocolate

Smoothies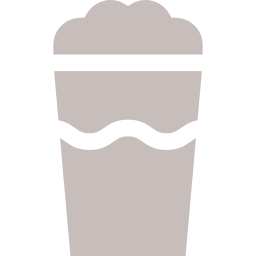 Affogato
Our Piaggio vans are so compact that they've even been known to fit in some lifts! Meaning our van can easily fit into the average office, convention space or venue hall and easily serve coffee from almost anywhere. Below you will find a complete breakdown of our  coffee van's precise dimensions.
Mobile Coffee Van Dimensions:
Length 270cm x Width 130cm
A feature we take great pride in is our ability to have our mobile coffee vans customised to feature our customer's own unique branding. With our coffee vans, you will have the opportunity to customise up to 10 panels with whatever design you might like. This works great for logos, product advertisements or promotional material. 
For anyone looking to really go all out you can also get our cups, napkins and uniforms emblazoned with your logo, this will present a more cohesive organisational front and create walking adverts around any convention floor you're on. 
If you'd rather keep a sleek and neutral facade then all of this can be left totally blank. We pride ourselves on putting our customers businesses first and won't show our own branding in place of yours.
Coffee Vans: Small package -Expert Baristas
When you hire a coffee van from The Rolling Bean, you're not just renting the equipment, you're getting an expert barista with years of experience who will not only craft beautiful coffee but will also help create a relaxed and welcoming environment for you and your customers.  
Our staff are all fully trained in customer service and understand the trust that a business is placing in us when they hire a coffee van, bike or bar. As such, friendly service is a top priority of ours. 
We love to be helping sell your business as ambassadors but we understand this might not always be the right fit for our customers. On the day, we can be as integrated or as separate from your business as you need us to be.
All of our mobile ape coffee vans come with an industry standard coffee machine, capable of enduring hard consistent use for an entire day, the machine is fully usable from just a single standard electrical plug or onboard gas/battery power.
We also go to great pains to ensure that our coffee is of the highest quality, responsibly sourced and goes great with our selection of coffee snacks. This ethos extends to our milk as well, with all coffee made with organic milk or plant based alternatives like oat milk or soy milk.
Mobile Coffee Van Options
If you don't think that one of mobile coffee vans is right for your space or event then have a look at our mobile coffee solution alternatives; our coffee bikes or portable coffee bars, which might be better suited to your needs.
Stand Out At Your Next Event​
We're offering our customers something extra.
Hire one of our vans and make your marketing efforts memorable at your next exhibition or conference.
Stand Out At Your Next Event​
We're offering our customers something extra.
Hire one of our vans and make your marketing efforts memorable at your next exhibition or conference.
A Few Places We've Served Coffee
We have taken our mobile coffee vans, bars and bikes up and down the UK to serve freshly ground coffee at events like product launches, film sets and exhibitions.
Get in touch today to find out how we can help you stand out from the crowd, no matter the occasion.