Mobile Coffee Catering for Film & TV Sets
Looking for location, TV or film set catering? Look no further! Whether it's a motion picture, TV series or commercial, there is no better way to start the day than with a cup of freshly brewed coffee. That's why our coffee and craft coffee vans, bikes and bars are perfect for film and TV catering.
Here at The Rolling Bean, we understand film production can mean long, demanding hours. Our team of professional and reliable film catering specialists will work hard to motivate your cast and crew, ensuring they remain focused at peak performance.
Not only will our experienced baristas deliver a unique and professional service, they will go the extra mile to serve cast and crew members. We can accommodate short-term, long-term, and overnight projects and comply with Non-Disclosure Agreements to protect sensitive information relating to any project.
Get in touch today to discuss how our mobile coffee stations can provide exceptional freshly ground coffee and beverages that will rejuvenate and motivate your team.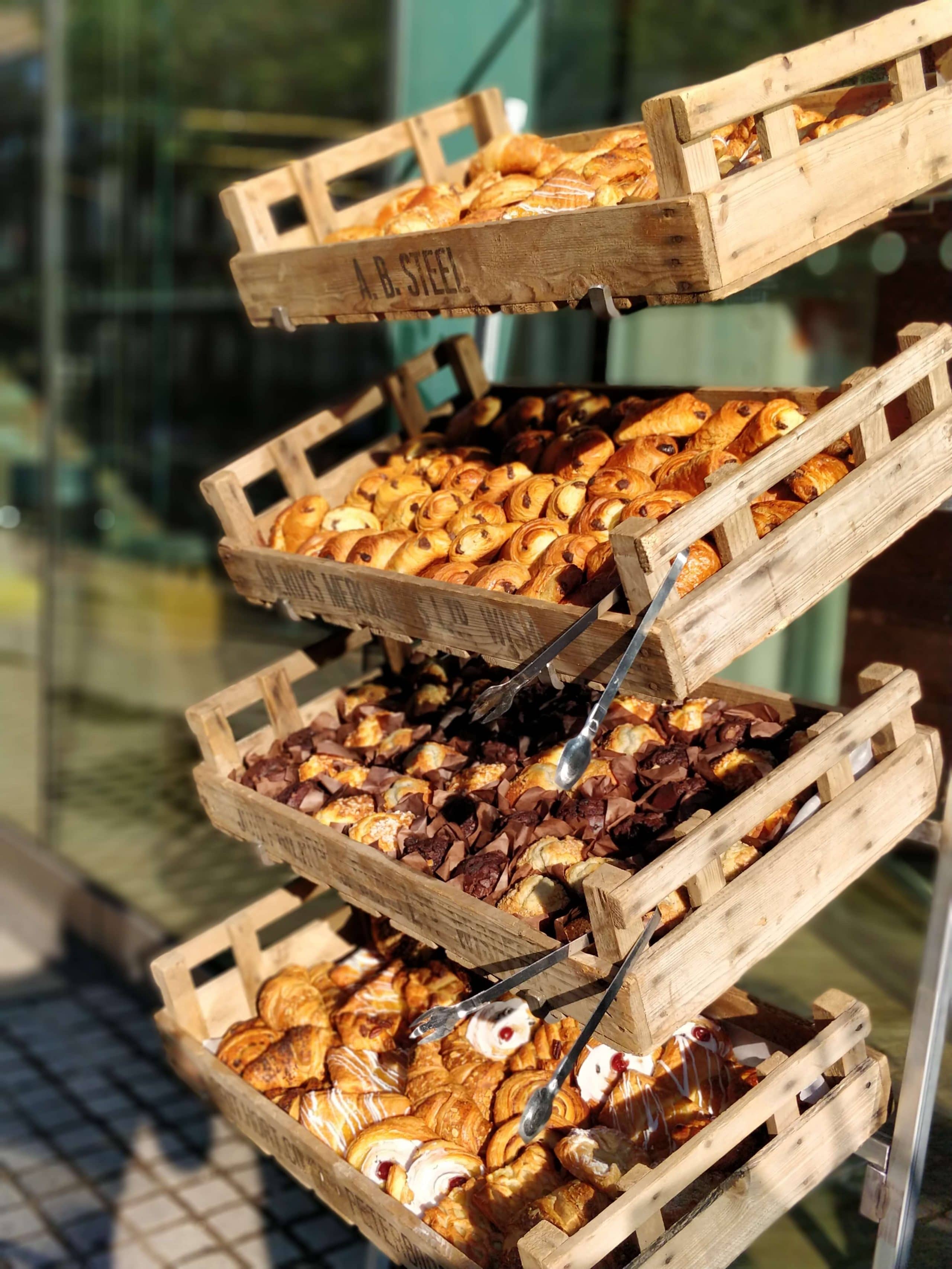 We offer a premium hot chocolate service, the ideal attention-grabbing marketing strategy for events during the colder months. All our bars, bikes and vans can be used to set up a hot chocolate station wherever you need it. We use whole pieces of Belgian chocolate melted into milk to create a rich, creamy beverage your guests will love. Warm up your guests at weddings, events and parties with a personalised and fully manned hot chocolate station.
TV and Film Location Catering for Outdoor Locations
Our mobile coffee trucks are well-equipped to traverse any train, which means your cast and crew members can enjoy a delicious cup of coffee regardless of the location.
Our catering van rentals can be plugged into a mains electrical supply. Alternatively, they can run off gas or batteries, meaning they can be taken anywhere and everywhere, regardless of how remote your film or TV location is.
Compact Mobile Coffee Stations for Film and TV Catering
We offer a variety of mobile coffee units suitable for various environments. Included in this selection are our popular Piaggio Ape Vans which are 270 x 130cm. Their compact size means your catering coffee station can be fixated anywhere on set.
For professional and reliable catering van hire, get in touch now!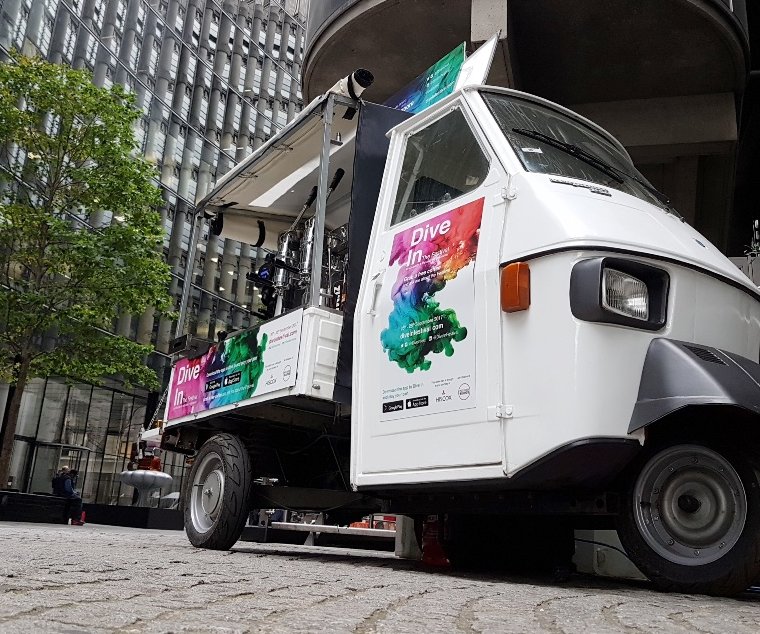 On Set Catering and Coffee Craft Services For You
Cake, coffee and movies? Name a better trio, we'll wait. Here at The Rolling Bean, we've taken it upon ourselves to re-invent the craft table with our fully loaded craft mobile catering vans for hire. We now offer a range of artisan delights, including a huge selection of vegan and gluten-free traybakes and brownies, so no one gets left out! To sample our delicious raspberries and rose brownie, or our gluten-free bitter lemon and apricot polenta cakes, get in touch now and enquire about our craft coffee bar catering services.
In addition to our craft services, we can also provide a delicious selection of cold-pressed smoothies and juices from our mobile smoothie bars. Our experienced film caterers will be on-hand to blitz and blend a wide selection of fresh fruit for crews to enjoy.
Our craft services don't end there! Our team can serve up freshly baked sausage rolls, Cornish pasties and chicken and mushroom bakes for your crew. We also offer a full vegan menu.
All our slices are baked on location and served piping hot for crew members to enjoy.
Get in touch with us today to enquire about our catering for film sets.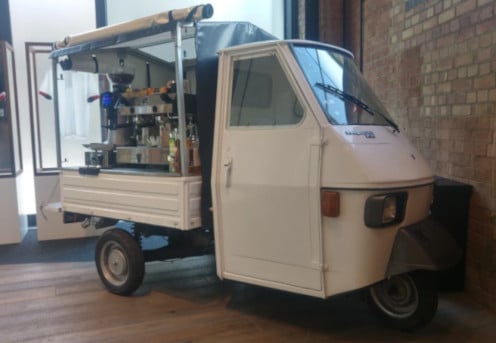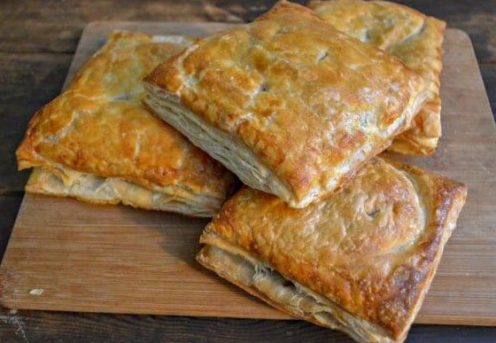 On Set Catering for all Dietary Requirements
No matter whether you're on a vegan, vegetarian, dairy-free or gluten free diet, we've got you covered! We always provide location catering for all dietary requirements. This includes a range of non-dairy alternative milks such as oat and almond milk.
We also have a huge selection of vegan and gluten-free traybakes and brownies, so no one gets left out! You can sample our delicious vegan raspberries and rose brownie, or our gluten-free bitter lemon and apricot polenta cake and more when you hire our craft catering bars.
Whether you are in need of coffee hire for TV studios or film and TV sets, we have something for you. We are happy to work with you and design a brief that will ensure we get your catering dreams just right. If you have any questions, please do not hesitate to get in touch with our friendly, professional team. We can't wait to hear from you and discuss your requirements.
Contact now for film caterers London.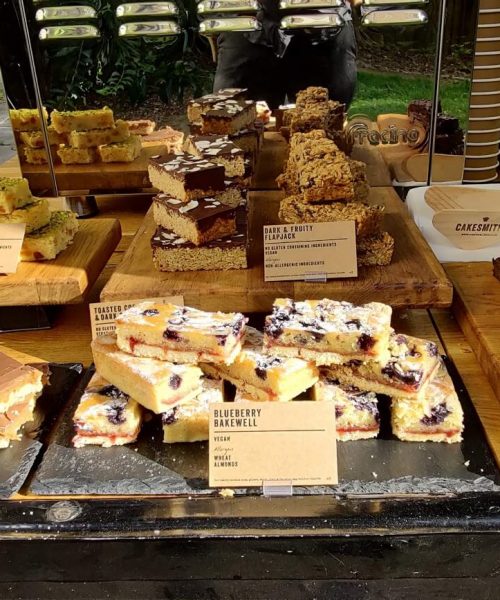 Hire a Mobile Coffee Bar for Your TV & Film Sets
Treat Your crew to something special...
It's now easier than ever to hire a mobile coffee bar or coffee catering van for your set. Simply get in touch via phone or email to get started.
Hire Hot Chocolate For Your Event​
We're offering our customers something extra.
Book a hot chocolate bar for your next event to warm up your guests this winter. We offer full custom branding across all our hot chocolate cups!
A Few Places We've Served Coffee
We have taken our mobile coffee vans, bars and bikes up and down the UK to serve freshly ground coffee at events like product launches, film sets and exhibitions.
Get in touch today to find out how we can help you stand out from the crowd, no matter the occasion.