Serve delicious, ice cold coffees with a mobile frappe bar at your next event. Give your customers a coffee kick even in hot weather to really grab their attention and put your brand at the forefront of their mind. Our professional baristas are trained to serve up sweet treats including frappes and chai that will help you stand out no matter what event you're hosting.
Our coffee bars, bikes and vans are compact and quick to set up, so our staff can get straight to satisfying your clients coffee cravings with high-quality, branded drinks.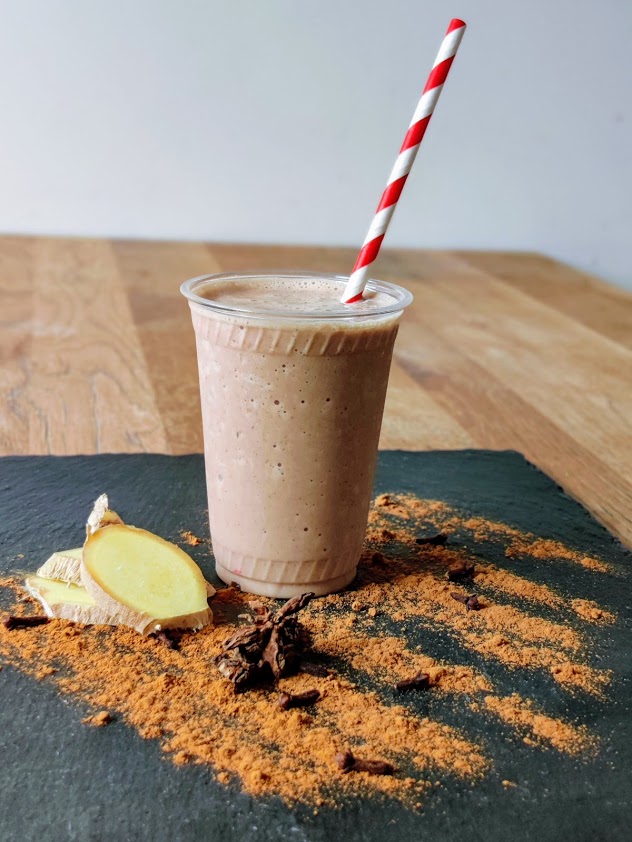 Mobile Frappe Cafe Bars for Outdoor Locations
Wherever you're hosting your event, we have a mobile coffee service for you. Our coffee vans run on mains electricity or on-board batteries, so if you're promoting your brand outdoors, you can still bring icy frappes and chai to your customers with ease.
We've travelled our mobile coffee vans across the country, serving drinks on high streets, fields and in gardens to make sure your brand gets noticed.
Frappe Café Bars of All Sizes
We have a range of mobile coffee bikes, vans and bars to suit all styles and size requirements. Our coffee bars are compact and modular, meaning they can be folded down and set up anywhere for easy access to smaller spaces. 
Our vans can fit into most lifts, so that you really can get delicious coffees and frappes anywhere you need them. Whether you're hosting a conference, attending an exhibition or promoting a new product on the street, we have a stylish coffee bar for you.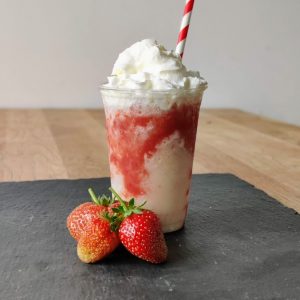 We use the finest coffee and frappe makers on the market so the professionalism of your business is communicated in every aspect of our service.
Our machines are the quietest available so we do our best not to disrupt the people around us. We also use top-quality coffee beans for a perfect cup every time. 
With chai and frappe services, taste and presentation are essential, which is why all our baristas are professionally trained to create beautiful drinks for every customer.
Branded Frappe Bars and Cups
We offer personalised coffee branding services, to help your business stand out and communicate your marketing strategy at every step of our service.
Our coffee bars, bikes and vans can be personalised with your message, as well as all cups and even our baristas' uniforms.
We want to make sure we give the best impression of your business so fitting in as part of your team gives a unified approach when welcoming and interacting with your potential customers.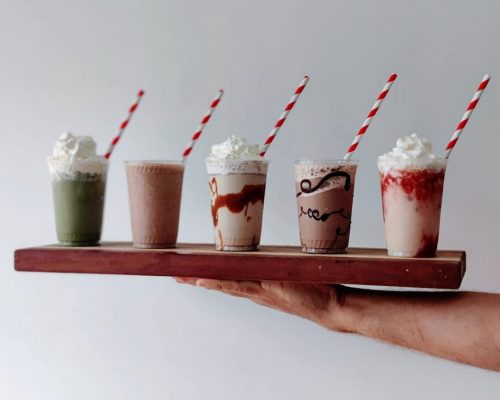 Hire a Mobile Frappe Bar for Your Next Event
Serve your customers some class and character
Get in touch to discuss hiring a coffee bar for frappe and chai services at your event
A Few Places We've Served Coffee
We have taken our mobile coffee vans, bars and bikes up and down the UK to serve freshly ground coffee at events like product launches, film sets and exhibitions.
Get in touch today to find out how we can help you stand out from the crowd, no matter the occasion.
London | Cardiff | Belfast | Edinburgh | Manchester | Durham | Glasgow | Leeds | Liverpool | Birmingham | Southampton | Newcastle | Nottingham | Sheffield | Bath | Swansea