Mobile Coffee - Vans, Bikes and Bars
Our piaggio ape coffee vans may be small but they sure can make an incredible coffee! Fitted with a 2 group coffee machine, super silent grinders and large water tanks they can serve delicious coffee for all day long indoors and outdoors at any size event, exhibition, conference or promotional tour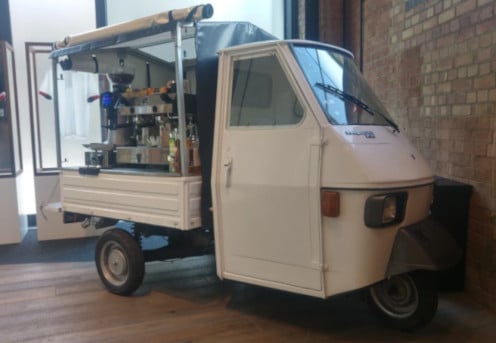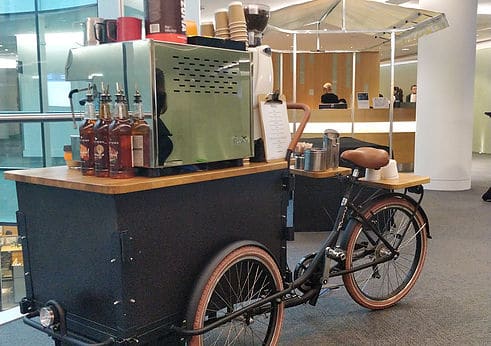 From the streets of London to the mountains in Spain our coffee bike has travelled the UK and Europe serving guests coffee at exhibitions, conferences and even in their offices. Fitted with a 2 group coffee machine, super silent grinder and large water tank we can make beautiful espressos all day long!
Our super flexible folding bars are like Ikea furniture, they fold flat for access, you can use them as a solo bar, with corner units or even join 2 together to make a large double bar. They are fully brandable and have travelled the width and breadth of the UK fuelling the conversation wherever they go
A Few Places We've Served Coffee
We have taken our mobile coffee vans, bars and bikes up and down the UK to serve freshly ground coffee at events like product launches, film sets and exhibitions.
Get in touch today to find out how we can help you stand out from the crowd, no matter the occasion.