We offer a premium hot chocolate service, the ideal attention-grabbing marketing strategy for events during the colder months. All our bars, bikes and vans can be used to set up a hot chocolate station wherever you need it.
We use whole pieces of Belgian chocolate melted into milk to create a rich, creamy beverage your guests will love. Warm up your guests at weddings, events and parties with a personalised and fully manned hot chocolate station. 
As with all our mobile bars, our hot chocolate service can be hired for any event, both corporate and private. Whether you need to bring something special to a conference or exhibition to wow your audience or if you're celebrating in the office, our highly-trained team will be there serving hot chocolates with all the trimmings.
We use only the finest ingredients in all our products. Choose from white, milk and dark chocolate and decorate with whipped cream and marshmallows to create a drink suited to every taste.
Seasonal flavours we offer include:
Gingerbread
Winterspice
Butterscotch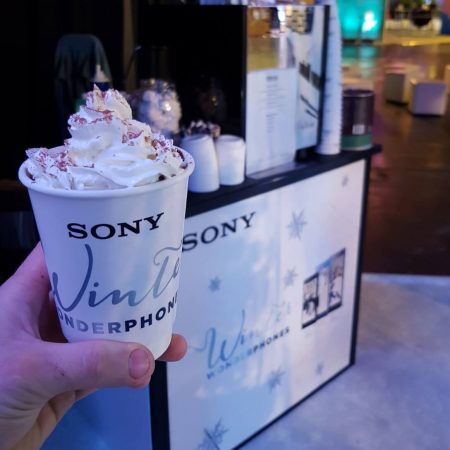 Branding Your Van, Bar or Bike
All our units are fully customisable for a unique experience every time. We are able to brand your van, bar or bike with your company logo or message to ensure it sticks in the mind of your customers. We are also able to personalise our units for your party or wedding to join in the celebrations and create a photo opportunity for you and your guests.
Our cups also come as a clean slate, giving you further opportunity to spread your message through your customers as they carry their drink with them.
Our units are fully portable and can fit into almost any space you have available. Our bars are perfect for exhibition booths and our bikes can even fit into some lifts. Wherever you need premium hot chocolate served, we have a unit that fits.
Our machines operate on a single domestic plug socket and our vans are able to run on a mix of batteries and onboard gas for outside events. Check the specifications of our mobile bars, vans and bikes before booking or get in touch to discuss what will work best for you.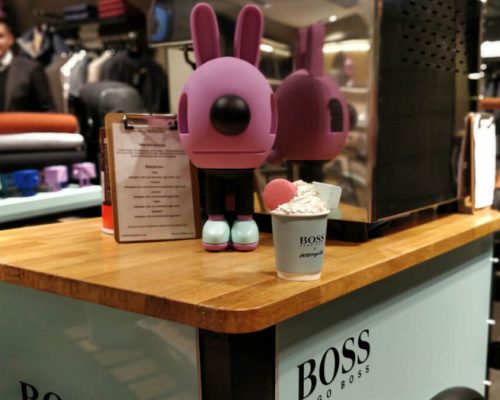 When hiring our mobile hot chocolate service, we will also provide an experienced barista team to provide a top-quality customer service experience. Our team will manage the bar throughout your event, allowing you or your team to manage everything else.
Our team are able to blend perfectly into yours, presenting a warm welcome for your company. Our uniforms can also be personalised to ensure the whole team represents your business conveys a consistent message to your guests.
A mobile hot chocolate van is the perfect option for events through the cold winter months and is widely well received by the public. However, if you think a hot chocolate van isn't right for your event, check out our mobile coffee hire options for more information about other ways we can add flavour to your event.
Hire Hot Chocolate For Your Event
Book a hot chocolate bar for your next event to warm up your guests this winter.
A Few Places We've Served Coffee
We have taken our mobile coffee vans, bars and bikes up and down the UK to serve freshly ground coffee at events like product launches, film sets and exhibitions.
Get in touch today to find out how we can help you stand out from the crowd, no matter the occasion.