Planning a stall at an exhibition? Why not stand out from the crowd and increase your potential client engagement by hiring one of our coffee bikes, vans or bars? 
We here at the Rolling Bean specialise in helping brands stand out in competitive spaces and our dedicated team of expert baristas will be there on the big day to help you break through the noise of the exhibition floor.
Fully customisable with your company's branding, we will work closely with your team to meet your exact requirements and create the biggest impression possible possible for your brand.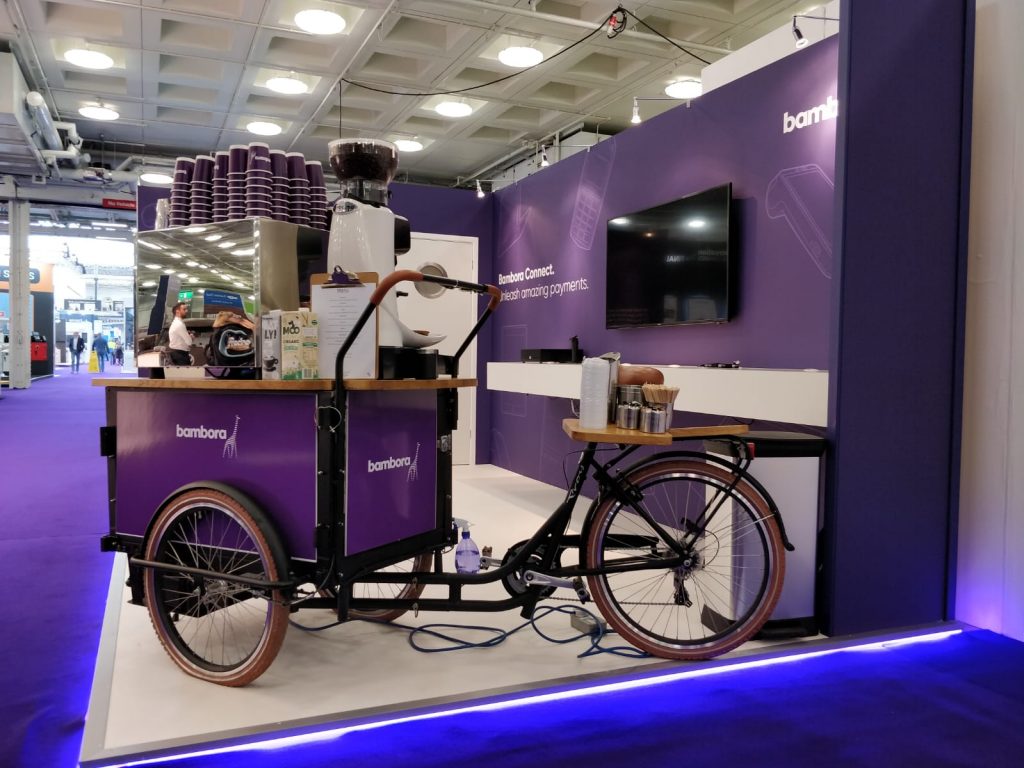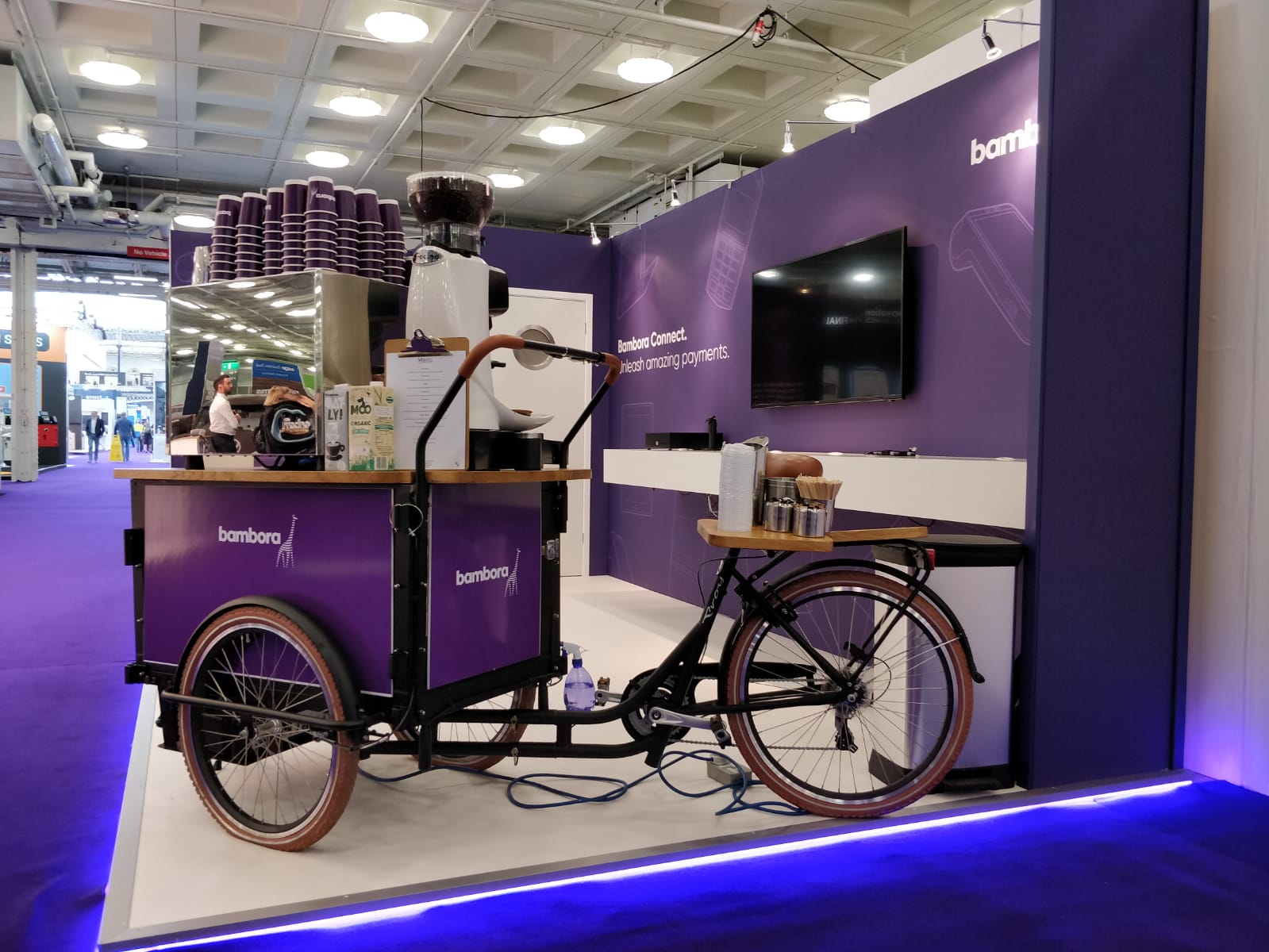 Choose From Our Bikes, Bars or Vans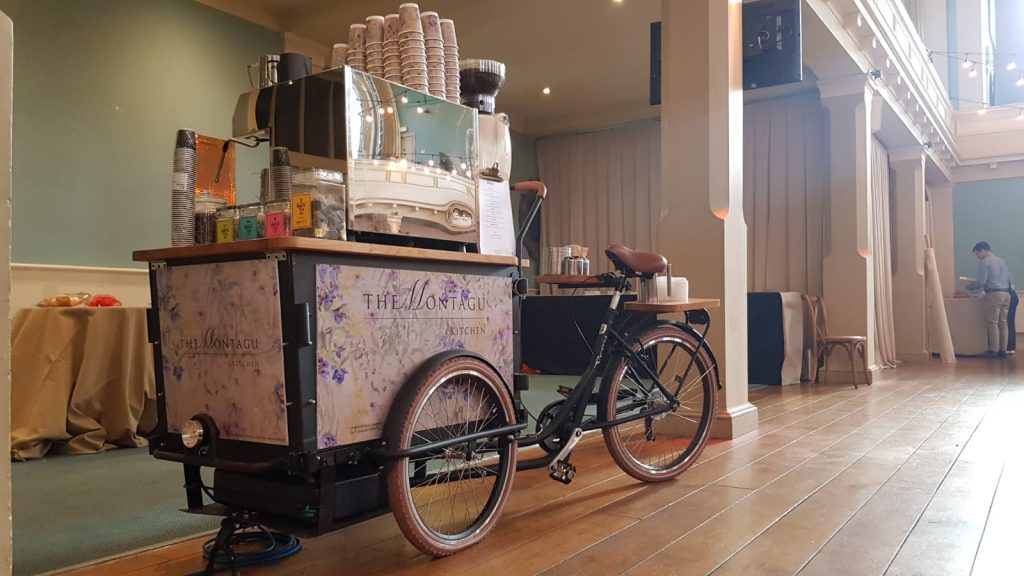 We offer different formats for delivering bespoke mobile coffee experiences. Choose which model suits your needs best by selecting between our coffee van, bike and bar setup. 
Each mode of transporting our machines meets different client requirements so make sure to consider the size and number of guests you'll be aiming to serve when selecting your preferred coffee cart for hire. 
One of our most popular features is our ability to fully integrate into a clients brand image. Our coffee vans, bikes and bars all come with fully customisable panels so it can look they've always belonged to you.
On top of this, we also offer customisation for our coffee cups, ice cream tubs for affogato's and even our barista's uniforms. If you can think of it, we can brand it and in so doing, help you present a strong and personal image to your new potential clients.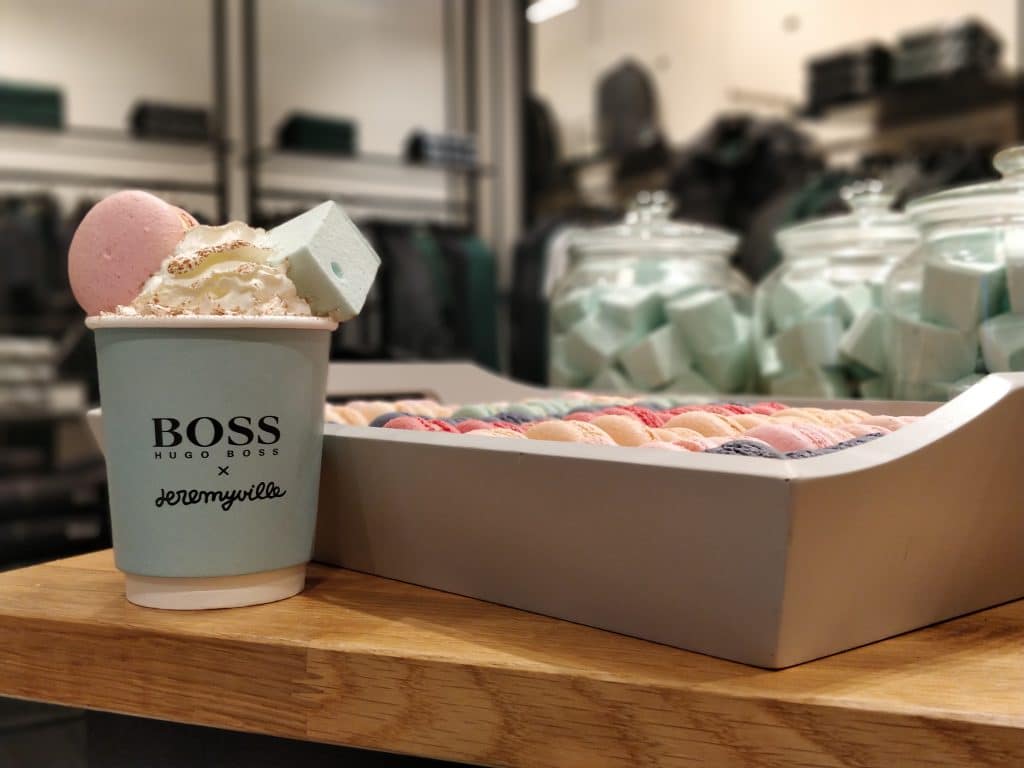 Standing Out From the Crowd at Exhibitions
We here at Rolling Bean know that exhibitions can be stressful and daunting to a business of any size. As such, we take a few tried and tested steps that will help you maximise your impact on the floor.
Show your personality: Our portable coffee service is customisable inside and out so if you want to treat your clients to the best coffee available or introduce them to an old favourite of yours. Just let us know the type of coffee you wish to work with and we'll do our best to get it for the big day. 

Be unexpected: One thing that is often sorely missing at exhibitions is a place to relax. Our baristas will help put your potential clients at ease by offering them something they want rather than yet another flyer. Putting them in a better mood with delicious coffee and making them ready to hear about your product. 

 

Make friends: At the Rolling Bean, we take our role as a temporary brand ambassador's very seriously and understand the difference a good first impression can make in a business relationship. Our professional staff will always emphasize greeting each potential client with a smile and getting any future business off on the right foot. 
Sustainable and Responsibly Sourced
The amount of waste coffee culture creates is something that deeply troubles us so we have taken every step we can to minimise our production of waste. This includes using PLA for our coffee cups – a plastic derived from corn resin that is fully biodegradable and always offering non-dairy alternatives to cows milk.  
We also only order coffee from trusted suppliers that have a proven track record in sustainable production. This has a moral and business value as companies are under increasing pressure to reduce their environmental impact and we are committed to helping you achieve that.
We are proud to only use the best equipment possible, all our machines are industry standard and manned by staff that know how to use and maintain them.
We hope that our quality and passion for the craft of coffee shines through on your exhibition day.  If a personalised, professional and portable coffee stall sounds like something that would add to your day then click our button below to make a booking.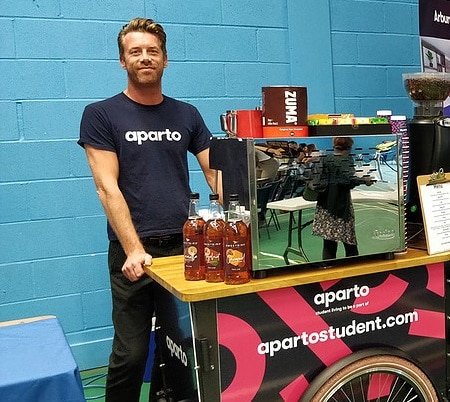 A Few Places We've Served Coffee
We have taken our mobile coffee vans, bars and bikes up and down the UK to serve freshly ground coffee at events like product launches, film sets and exhibitions.
Get in touch today to find out how we can help you stand out from the crowd, no matter the occasion.