Espresso in the morning, ice cream in the afternoon – if you're looking for a way to really stand out at an exhibition, conference or product launch, we can offer affogato services along with our coffee promotions.
Combining our freshly roasted coffee with ice cream is a great way to drive footfall and keep people involved throughout the day whilst providing a memorable service to complement your marketing.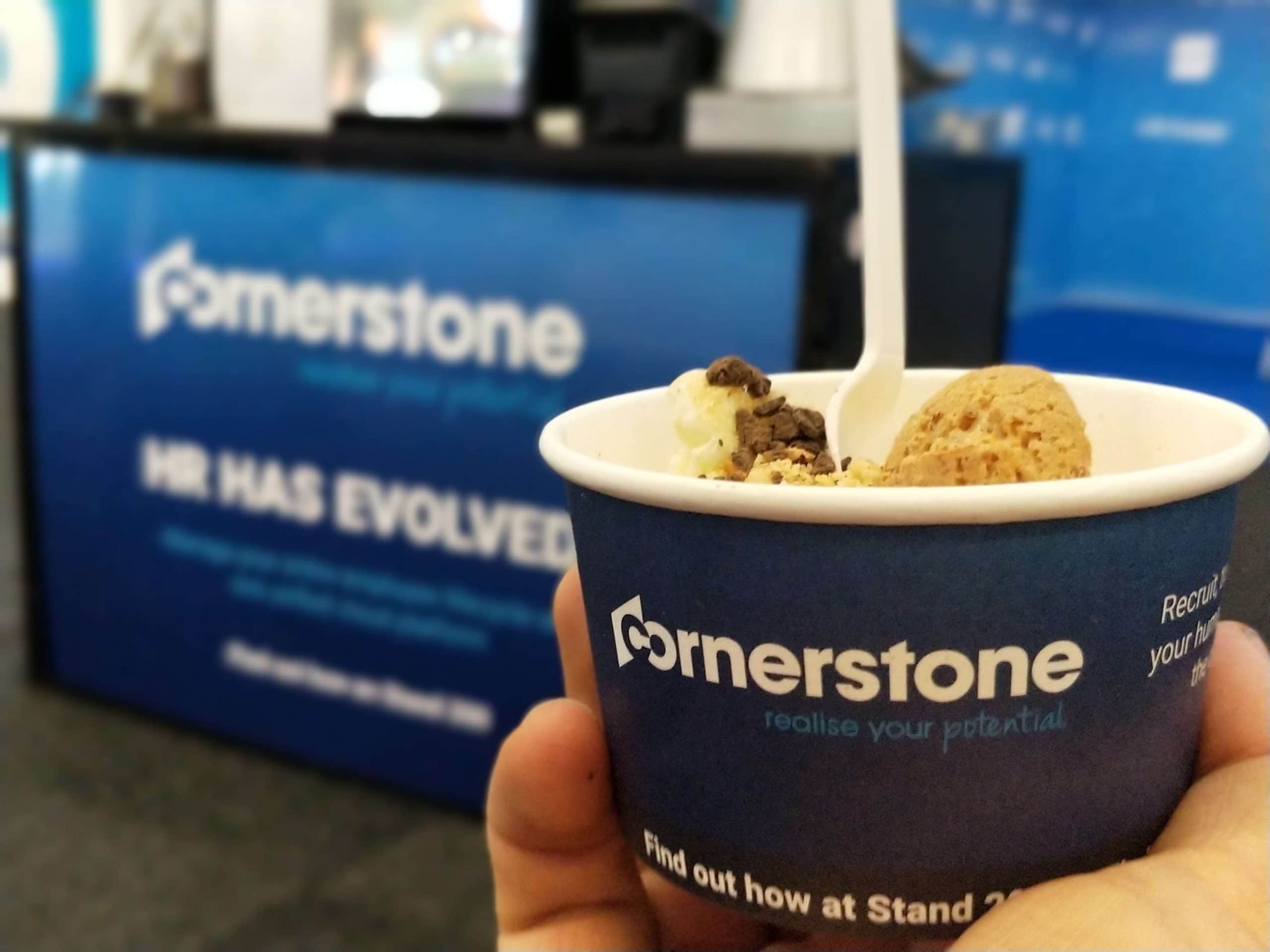 We use the same fresh coffee enjoyed in our espressos, hand-made Devonshire ice cream and delicious extras like chocolate, coconut, roasted hazelnuts and amoretti biscuits to suit all tastes.
All our ingredients are fresh, premium quality and provided by us so you know your guests are getting the best products and services from our team while you take care of everything else.
In addition to fully branding our bars, vans and bikes, or cups and ice cream tubs can be printed with your branding to help build exposure and circulate your brand, spreading your message to an even wider audience.
Booking a personalised bar, van or bike to serve fresh coffees and sweet treats is sure to give your next promotion a valuable boost.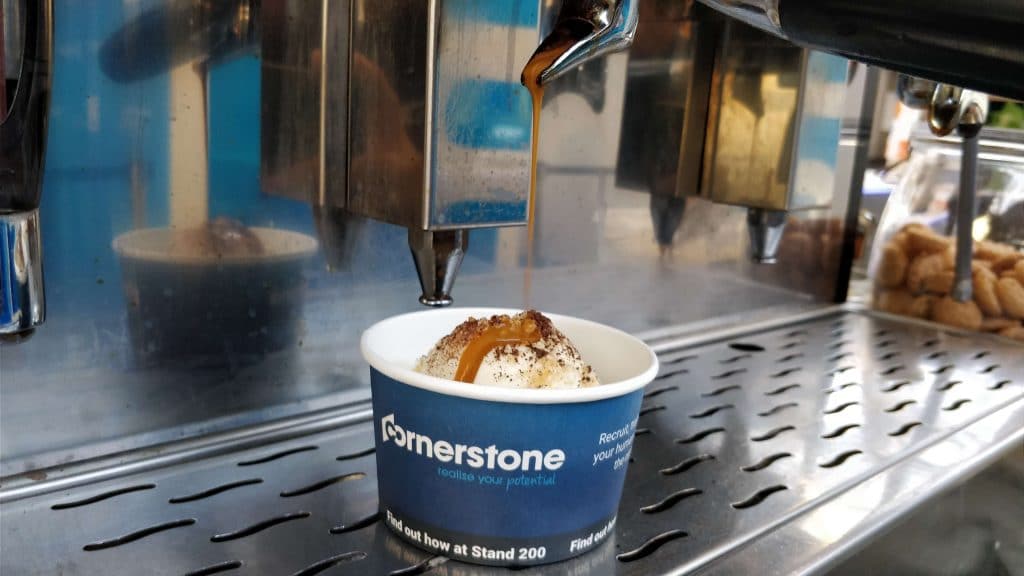 Whether you want to wow at an exhibition, treat your staff or spread the word about a new product, affogato makes a great addition to the menu and is sure to help drive crowds all through the day.
Having coffee as a morning pick-me-up and introducing affogato at midday helps fuel the afternoon, allowing you and your team even more chance to network and mingle with your guests or customers.
Stand Out With Sweet Treats
Book a coffee and affogato bar for your next event to impress the crowds and make sure your brand shines.
A Few Places We've Served Coffee
We have taken our mobile coffee vans, bars and bikes up and down the UK to serve freshly ground coffee at events like product launches, film sets and exhibitions.
Get in touch today to find out how we can help you stand out from the crowd, no matter the occasion.